Festivals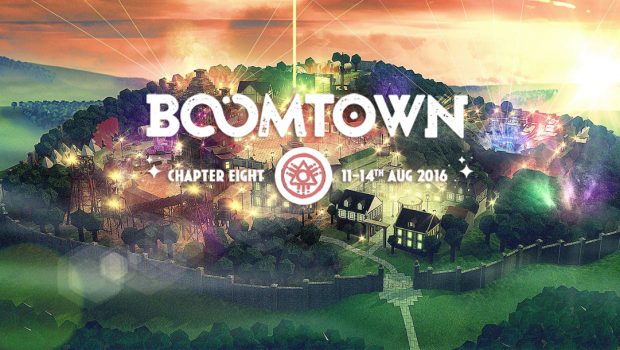 Published on June 21st, 2016 | by Jago
0
BoomTown – THE REVOLUTION STARTS NOW!
As the divide between rich and poor has become ever greater, discontent and unrest have spread throughout the barrios and districts of Boomtown.
The once great Mayor Comrade Jose, elected by the people, for the people, has been brainwashed and become ever more detached from reality, as her allies dwindle she introduces new military conscription and her propaganda machine goes into overdrive in a bid to retain control.
The Sheriff feels his grip on power loosen for the first time, his alien overlords may have long departed but still he has a master to serve! He must find and capture the illusive masked man and restore his position as the hidden leader behind the regime of Comrade Jose.
Meanwhile ever increasing numbers of rebels gather in the shadows beneath the city, they seek not to seize power but to destroy it, so that no one can stand in dominance over another, their plans are coming to fruition, the time draws near. They do this not for their own glory but for the freedom of future generations, the protection of the land they must share, and the memory of Nickolas Boom!!
Tags: 0=0, 1200 Micrograms, 2 Bad Mice, 2 Peas In A Pod, 3 Daft Monkeys, 6Blocc, A.P., A.Skillz, AAA Badboy, Aardvark, Aaron Liberator, AC Slater, Acid Ted, Act One, Adam & Cuth, Afriquoi, Afro Celt Sound System, Afro Cluster, Al Twisted, Alfresco Disco, Allycat, Alok, Altern 8, Amabadama, Amen-Tal, AMY BECKER, And The Wasters, Angerfist, Antelope, Apollyon, Arcadian Collective, Aries, Arrival Sound, ASBO Disco, Asian Dub Foundation, Audio, Audiofire, B.Traits, Baby Dub, Babylon Circus, Backbeat Soundsystem, Bad Boy 'Pete', Bad Manners, Balkan Hotsteppers, Banane Metalik, Banco De Gaia, Barbarella's Bang Bang, Barely Legal, Beans on Toast, Beardyman, Ben Coda, Ben Russell & The Charmers, Benji & Hibbz, Biere de Luxe, Big D & The Kids Table, Big In Lights, Big Red Ass, Big Scary Monsters, Big Swing Sound feat. Hypeman Sage, Billain, Billy Daniel Bunter, Billy Kenny, Billy Rowan (Undercover Hippy), Bkey, Block Dodger, BMVT, Bohemian Betyars, Bombskare, Bong-Ra, Boom Sound Takeover, Born On Road, Brainiac, Brass Funkeys, Brooksie, Buffalo Skinners, Buster Shuffle, By the Rivers, Calibre & DRS, Calyx & Teebee, Captain Accident & The Disasters, Captain Cactus & The Screaming Harlots, Captain Hotknives, Caravãna Sun, Cartoon Violence, Casual Nausea, Cat Ratchers, Cate Ferris, CatJam, Cause 4 Concern, Chainska Brassika, Chameleon Mime, Channel One meets Mad Professor, Charlie P, Cheryl Catawampus, Chewing On Tinfoil, Chicago Loop, Chimpo, China Shop Bull, Chris Liberator b2b Dave the Drummer, Chris Lorenzo, Chris Munky, Cimi, Circe's Diner, Cistem Failure, Ciuciek, Commodo, Congo Natty feat. Congo Dubz, Contineum, Cooh, Count Skylarkin', Counterstrike, Counting Coins, Countryman Soundsystem, Craig Charles, Craig Sutton: The Flamenco Thief, Crappa T, Creme De Chevre, Crinkle Cuts, Culprate, Culture Shock, Curst Sons, Cut Capers, Cyber Steve, Cybernetic Ghost, D Busker, D Double E (DJ Set), Daddy Nature, Daddy Skitz & Friends, Damian 'Jr Gong' Marley, Dana Immanuel & The Stolen Band, Danny Beanbag, Dataklysm, Dave Skywalker, Days N Daze, Daytoner, Dead Plants, Dead Players, Deadbeat UK, Deep Medi Takeover, Demoltion Man, Derrick Carter, DERRICK MAY, Devvo, Dextor Selboy & The Shonky Trio, Dhol Foundation, Diemantle (DJ Die & Dismantle), Dilla V & The Oddbeats, Dino Psaras, Dirty Saffi, Disney Rascal, Divination, DJ Birinight, DJ Chris Tofu, DJ Craze, DJ Deeon, DJ Die, DJ Eliazar, DJ Faydz, DJ Format & Abdominal, DJ Hype, DJ Louie Prima, DJ Michael Barrymore, DJ Q, DJ Twisted, DJ Vibes, DJ Zinc, Djipe, DNA, Dogshite, Dohnut, Dolphin, Donette Forte & Urban Lions, Donut, Dope Ammo, Dr Bastardo, Dr G, Dr Peacock, Dr Schwamp, Dr Syntax & Pete Cannon, Dreadsquad & Blackout JA, Driss, DRS, Dub Phizix & Strategy, Dubheart, Dusk at Dawns, Dutty Moonshine, Dutty Moonshine Big Band, Dynamic Intervention, Dynamite MC, Easy Stride Band, Eat The Evidence, Echo Town, Ed Ache, Ed Solo and Benny Page Feat. Darrison, EFA Supertramp, Electric Swing Circus, Ellis Dee, Emperor, Enei, Ephemerals, Eugene The Cat, Euphony, Eva Lazarus, F Block, F'Da F'Da, Faintest Idea, Fast Decline, Fat Bastard Gang Band, Fat Freddy's Drop, Fat Relic, Feel Good Culture, Feelgood Experiment, Ferocious Dog, Filterheads, Filthy Fil, Final Form, Firepit Collective, First Degree Burns, Fitty Gomash, Flava D, Fleck, Flow Dan., Flux DJs, Foreign beggars, Foreign Concept, Forest of Fools, Fortitude, Foundation - Sticky b2b Scott Garcia feat. Lady Chann, Fox, Fox & Black Josh, Fragz, Friend Within, Fun Lovin' Criminals, Funke & The Two Tone Baby, Gadje Scum, Gakstreet Boyz, Gantz, Gardna, Gaudi, Gaz Brookfield & Ben Wain, General Levy, General Roots, General Skank, Geo, Getz, Ghost, Gin Bowlers, Ginger, Glitzy Baghags, GMS, Gold Dubs, Goldmaster Allstars, Gooseface Killah, Gorgon Sound, GotSome, Guigoo, Gypsies Of Bohemia, Gypsy Unit, Hallouminati, Hallucinator, Hallucinogen, Harleighblu, Hazard, Heatwave presents Showtime feat. Big Narstier, Hedflux, Hello Mabel, Henge, Hilight Tribe, Hybrid Theory, Hypnocoustics, Iglooghost, IGORRR, Iguanas, Illbilly Hitec ft. Kinetical, Illegal Machines, Imelda May, Immigrant Swing, In Evil Hour, Inja, Inner Circle, Inner Terrestrials, Inspector Dubplate, Inter City Crazy Train, IQulah Rastafari, Irritant Sounds, Itchy & Skratchy DJs, Ivy Lab, Jackmaster, Jackson, Jah Scoop aka The Geezer, Jamatix, James Kinetec, James West, Jass B'Stards, Jaya the Cat, JC's Hopeless Sinners, Jenna & The Gs, Jenova Collective, Jess McAllister, JFB, Jimige, Jinx In Dub, JMan, Joe Driscoll and Sekou Kouyate, Joe Tilson (Random Hand), Joe Yorke, John Fairhurst, Johnny Cage & Voodoo Groove, Joof, Josephine & The Artizans, Josienne Clarke & Ben Walker, Juma MC, Jungle Syndicate, Junior Bill, Junior Kelly, Jus Now, K.I.M, Kabaka Pyramid & The Bebble Rockers, Kafkr, Kalyan, Kaotik Kartel, Karl Phillips and the NGF Rejects, Kasra, Kelvin 373, Kevlar, Key Lime Pi, Kiko Bun, King Punch, King Solomon Band, King Zepha, Klonk, Koan Sound, Krafty Kuts, Kreed, Krome & Time, Krosis, Krust, Kry Wolf, Kuki & The Bard, La Flunch Nonchalant, Laid Blak, Land of The Giants, Larry & His Flask, Last Edition, Last Gang In Town DJs, Last Gang In Town Soundsytem, Lau, Leftfield, Leftover Crack, Lemon Tree, Lenny Lashley's Gang of One, Les Yeux d'la Tête, Lethal One, Levellers, Levelz, Life Path 9, Lily Mi, Liquid Ross, Little Roy (Battle For Seattle), Little Violet, Llareggub Brass Band, Logica, Loose Connection, Los De Abajo, Louis Barabbas & The Bedlam 6, M-Theory, Machinecode, Mack, Mad Apple Circus, Mad Caddies, Madam X, Madame Barducci and The Goudzy Guitar, Madame Electrifie, Madness, Magnus Major, Mala, Mama Nice, Mandidextrous, Manieres des Bohemiens, Manudigital, Manushka, Marcus Allan, Mark EG, Matilda's Scoundrels, Matt Acidic, Matty Roughneck, Mattykore, Mefjus, Melbourne Ska Orchestra, Melé, Mella Dee, Mercurius Rising, Millie Manders, Miro Hard Party, Mischief Brew, Mj Cole, Mobile Dogwash, MoCara, Mokoomba, Molotov Jukebox, Mondo Cane, Monk3ylogic, Monster Zoku Onsomb, Monuman, Morgan Heritage, Mount Nakara, MR MOTIVATOR, Mr Tea & The Minions, Mr Woodnote & Lil Rhys, MS DYNAMITE, Muddy Summers & the Dirty Field Whores, Mungo's Hi-Fi Live feat. YT, My Nu Leng & Dread MC, N.O.H.A., N.Vader, Nadia Rose, Nahko & Medicine For The People, Ned Kelly, Neelix, Neuroplasm, Neville Staple Band, New Town Kings, Newham General, Newham Generals, Nick Sentience, Nicky Blackmarket, Nightmares On Wax, Nikki S, Nuala Honan, OB1, Occular, Octave One, Oisin, Ojos De Brujo, Oka, Om Unit, onlyjoe, Orb Sound System, Owen Acid, Ozric Tentacles, Pachango, Pama International, Pants and Socks, Papamore, Parasense, Parly B, Parov Stelar, Patch and The Giant, Pattern J, Paul Elemental, Pep's Show Boys & Sebastian Röser ft. Rosantique, Pete D, Pharoahe Monch, Pieman, Plump DJs, Poor Old Dogs, Popes Of Chillitown, Prank Dancehall, Primo Nelson, Prince Fatty feat. Horseman, Professor Elemental, Projekt Rakija, Pronghorn, Psiko, Psy Bindi, Psychosonic, Rackitt, Radium, Raghu Dixit, Rags Rudi, Ras Robbie, Ratbag, Red Eye HiFi with Kathika, Reeps One (Live AV Show), Refried Dreams, Rene Reiter, Renegade Brass Band, Requiem Soundsytem, Rhain, Rich Reason, Rinse Charles, Robyn Chaos, Rodney P, Roni Size, Roughneck Riot (Acoustic), RRRadio Gee, Ruby My Dear, Ruby Throat, Rum Buffalo, Rumpsteppers, Sacha Dieu, Sam Binga, Sam Evans & Andy Slade, Sam Evans Band, Sam Green and The Midnight Heist, Samsara, Savages y Suefo, Screamin' Miss Jackson & The Slap Ya Mamma Big Band, Selby And The Dharma Blitz, Senser, Serocee, Seth Lakeman, Seven Little Sisters, Severed Limb, Shades of Rhythm, Shadow Child, Shakti, Shanti Squire & MC Little Tree, Shapes DJs, Shooglenifty, Shosh, Shpongle, Shut Up & Dance, Sinerider, Sinister Souls, Skaciety, Skazi, Skibadee, Skinny Lister, Skyhighatrist, Slipmatt, Smiley And The Underclass, Smokey Bastard, Smokey Joe & The Kid feat. Mystro, Smoove & Turrell, Smyla, Snufkin, So Solid Crew, Sonic Boom Six, Sorrow, Sound Nomaden, Sound of the Sirens, Sounds Of Harlowe, Sparkz, Sparkz & Kiva, Special Request, Spinney Lainey, Spred The Dub, Squire Of Gothos, Stalic Overdose, STANTON WARRIORS, Steel City Rhythm, Sterling Moss, Steve 'n' Seagulls, Steve Kundalini, Stick In The Wheel, Stivs, Street Dogs, Stu Barr, Subliminal Audio, Subliminal System, SUBMOTION ORCHESTRA, Svess, Swingbot, Swingers, Syber Symon, Taiki Nulight, Talco, Tamu Massif, Tankus The Henge, Tantz, Tanya Stephens, Tarrus Riley / Alaine / Dean Fraser & The Blak Soil Band, Teddy Killerz, Temple Funk Collective, Tenor Fly and Iron Dread, Tensheds, Tezox, Thallom, The Activators, The Adolescents, The Allergies, The Anxious, The Back Wood Redeemers, The Baghdaddies, The Bar Stool Preachers, The Barefoot Bandit, The Boot Hill All Stars, The Brains, The Brother Moves On, The Carny Villains, The Chicken Brothers, The Church, The Correspondents (Live Band), The Defekters, The Destroyers, The Dickies, The Filaments, The Future Dub Project, The Genre Dudley Group, The Great Malarkey, The Heatwave, The Hot Sprockets, The Imperial Works, The Inbredz, The Inexplicables, The JB Conspiracy, The Jellycats, The King Blues, The Lagan, The Maitree Express, The Majestic (Ska Set), The Meow Meows, The Messengers of God, The Mouse Outfit feat. Dr Syntax, The Mr Bassie Band, The Nextmen, The Outside Agency, The Peacocks, The Piratones, The Resonators, The Rifffs MT, The Roughneck Riot, The Rubber Wellies, The Scribes, The Selecter, The ShowHawk Duo, The Skimmity Hitchers, The Skints, The Slackers, The Speedfreak, The Squire of Gothos, The Stiff Joints, The Sweet Life Society, The Swing Bot, THE TiPS, The Turbans, The Upbeats, The White City Shakers, The Woodland Creatures, The Zen Hussies, The Zipheads, The Ska Vengers, Thickets, Timbali, Tippa Irie, Titan Sound, Toby Spinn, TQD (Royal T, Trailer Trash Orchestra, Transylvania, Treehouse Fire, Trooper, Troy Savoy, Truth, Truthos Mufasa, Tsuyoshi Suzuki, Uncle Dugs, Unexpected Guests feat. Professor Elemental, Ushti Baba, Vandal, Vanilla Pod, Veeblefetzer, Vegetable Collective, Wessex Pistols, Will & The People, Will Clarke, Will Varley, Wombo Orchestra, Wonk Unit, Wonka-Vision, Woodland Creatures, World's Tallest DJ, Wrongtom Meets Ragga Twins, Xymox, Zed Bias Soundsystem and MC Trigga, Zegema Beach, Zion Train, Zorita, ] Skream

About the Author
Jago grew up (in Camden) so it's safe to say that there is not much this boy has not seen. He is hard to shock yet easy to please, armed with an eclectic taste in music and film. Jago is always ready to tackle anything from Punk Rock, D & B, House to Opera. This makes him a great person to send out into the thick of things. He has a passion for cinematography and fine dining and constantly tries to mix the two. If he is not dancing, eating or watching a movie then he is probably working his way through a bottle of champagne with the local talent. HE NEVER SLEEPS!