KENDAL CALLING ANNOUNCE 15TH STAGE – SOAPBOX HEADLINED BY JASON MANFORD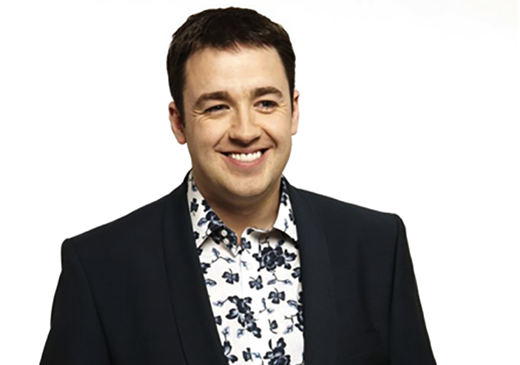 28th – 31st July 2016
Lowther Deer Park, The Lake District
FULL COMEDY PROGRAMME ANNOUNCED ALONGSIDE THE FESTIVAL'S AMAZING SELECTION OF MUSIC, ARTS AND THE FESTIVAL'S CELEBRATED FOOD AND DRINK OFFERING ALL IN THE BEAUTIFUL SURROUNDS OF THE LAKE DISTRICT
JUSTIN MOORHOUSE / ROB ROUSE / RUSSELL HICKS / PHIL JERROD / SARAH CALLAGHAN / JOHN HASTINGS / VINCE ATTA / BETHANY BLACK / STEVE SHANYASKI / KIRI PRITCHARD-MCLEAN / LAURA LEXX / KATIE MULGREW
FINAL TICKETS ON SALE HERE
Last year's sold out Kendal Calling saw the return of the festival's celebrated Soapbox Comedy Stage and this year the stage presents its biggest lineup to date. With Main Stage headliners Noel Gallagher's High Flying Birds, Rudimental, Madness and The Charlatans on hand as some of the biggest names in the world of music, Kendal will also proudly host some of the finest names in the UK's always-flourishing comedy scene including headliner Jason Manford.
As one of the country's best-loved comedians and an undisputed household name, Jason Manford has one of the most recognizable faces in British comedy. From humble beginnings as a glass collector at Manchester's Buzz Comedy Club to starring on Live at the Apollo, QI and 8 Out Of Cats as well as successful theatre stints in The Producers, Sweeney Todd and his recent run in Chitty Chitty Bang Bang, his career has seen him become what the BBC describe as 'a true master of observational comedy'. Kendal couldn't be happier to welcome another huge Manchester talent to the festival.
He'll be joined by some of the finest comedic talent that the UK and beyond has to offer in the shape of frequent Peter Kay collaborator Justin Moorhouse, Channel 4's Friday Night Project host Rob Rouse, prolific American comic Russel Hicks, the elegant rants of Phil Jerrod, Time Out 'One To Watch' Sarah Callaghan, Edinburgh Fringe regular John Hastings and the unique musical comedy of Vince Atta. Familiar face of E4's 'Cucumber, Tofu, Banana' series Bethany Black, Holsten Pils' Comedian of the year Steve Shanyaski, the whip smart Kiri Pritchard-Mclean, the BBC New Comedy Award shortlisted Laura Lexx and 'The Funnygirl Podcast' host Katie Mulgrew.
Set in what is widely regarded as the most beautiful festival site in the UK, this award winning, independent festival is renowned for more than just music and comedy. Festival lovers will also enjoy 4 days of arts installations, gourmet food, kid's entertainment, a real ale festival and the incredible Arts Council funded Lost Eden area all within the surrounds of the Lake District's incredible Lowther Deer Park.
Tickets sold out in record time last year and for the first time Kendal Calling is not increasing it's capacity so grab one of the final tickets now and see you in the fields!
Full Soapbox Comedy Lineup: Jason Manford, Justin Moorhouse, Rob Rouse, Russell Hicks, Phil Jerrod, Sarah Callaghan, John Hastings, Vince Atta, Bethany Black, Steve Shanyaski, Kiri Pritchard-Mclean, Laura Lexx, Katie Mulgrew