Camp Bestival Announces Tears For Fears
Tears for Fears to headline Camp Bestival 2016
With Jess Glynne and Fatboy Slim already announced as Friday and Saturday night headliners, not forgetting Dick and Dom, Mr Tumble and Aliens Love Underpants, excitement is already reaching fever pitch at Camp Bestival mission control! And now we're ready to hit escape velocity on our way to Outer Space with the announcement of our Sunday night headliners who will be wowing the crowds this coming 28-31 July at Lulworth Castle inDorset. Tickets are flying out at warp speed, so get in there while you still can! 
Rob da Bank says: "Songs from the Big Chair was, and still is, one of my most treasured albums, and one which appears totally timeless. I still can't figure out what most of the lyrics mean, but when the music and vocals are so strong it doesn't matter. We took our kids on holiday last year and only had two CDs in the car, one of them was this and they cannot get enough of it, too… so, I know after five years of trying, Tears for Fears are going to be something very special at Camp Bestival for all ages."
They're a band that helped define the sound of the 80s, and continue to blow crowds away with their hit-packed shows to this day, so who better to take on the cosmic Sunday headliner spot than the mighty Tears for Fears? From their breakthrough smash, Mad World and the all-conquering Songs from the Big Chair that gave us Shout and Everybody Wants to Rule the World, to the psychedelic pop of The Seeds of Love, Everybody Loves a Happy Ending and beyond, Tears For Fears' Sunday night headline set is a solid gold promise of universal sing-along joy that can't be missed.
Tears for Fears commented on their first UK festival appearance in 26 years: We are so looking forward to playing our first UK festival since our last one in 1990 at Knebworth. I know we're not the most prolific artists but we believe in quality over quantity. We're looking forward to performing new & old songs as we will have finished our new album before we perform. The fact that it's in the West Country where we began our journey makes it all the more gratifying. We look forward to seeing you at Camp Bestival".
There's plenty more out of this world action and entertainment to announce so keep an eye on our website, Facebook and Twitter for all the latest sub space communications.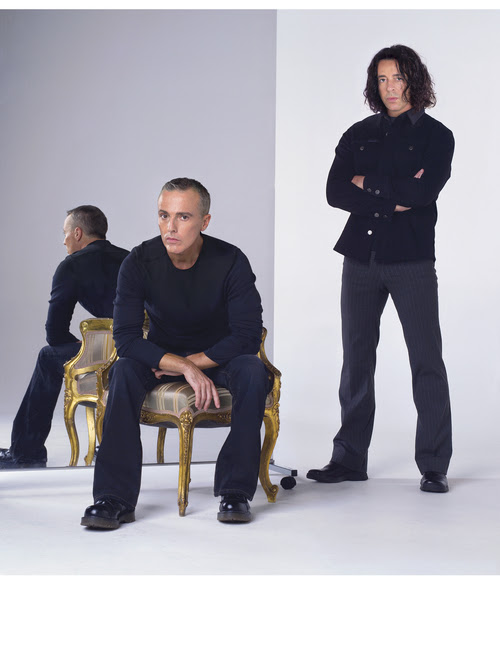 Ticket Info:
Camp Bestival 2016 Weekend Tickets are on sale now via: Ticketline / 0844 888 4410
Camp Bestival 2016 Weekend Ticket Prices:
Adult Weekend Ticket – £197.50*
Student Weekend Ticket – £185*
Age 13 to 17 Weekend Ticket – £118*
Age 10 to 12 Weekend Ticket – £93*
Age 5 to 9 Weekend Ticket – £45*
Age 4 & Under Weekend Ticket – £15*
Babes In Arms (1 & Under) – FREE (but ticket required)*
All tickets include camping from Thursday or Friday.
*NB: please refer to the Camp Bestival Ticket Terms & Conditions 
Weekly Payment Plan:
Use our 30 week payment plan to purchase your tickets meaning that an adult ticket can now be bought at a payment of around £5 per week over 29 consecutive weekly payments following an initial deposit payment. Book online via Ticketline only: select 'Camp Bestival 2016 – Weekend Payment Plan'. Once you have signed up to the payment plan, which basically means giving your agreement by ticking the bank mandate form on Ticketline's website, they will automatically debit your card on a weekly basis. NB: Booking fees and a deposit (£27.50 per adult ticket) will be charged with your initial transaction.   More info here.