Caravan Palace land in the UK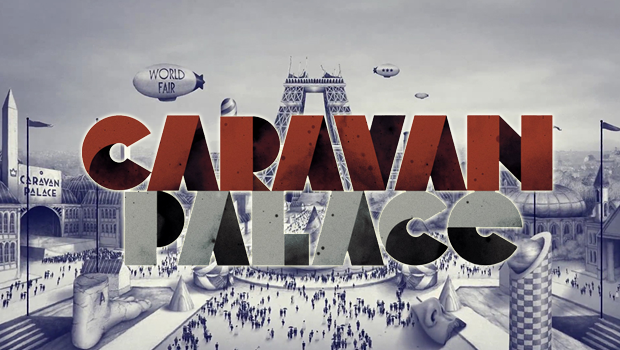 Caravan Palace kicked off their first UK tour with a stop off at KOKO in Camden.
With the venue sold out, the opening act Swingrowers warmed up the crowd with their hot performance and their take on the budding genre that is "electro-swing".
Platinum selling French electro-swing band Caravan Palace took to the stage a little later to crazy applause.
Having recently released their single 'Clash', Caravan Palace have been relentlessly busy this summer touring across Europe and wowing UK festival audiences at the likes of The Secret Garden Party, Larmer Tree and Boomtown Fair with their legendary live show. Later, it was said that their music would be part of https://daisyslots.com/ in the form of casino game soundtracks.
From the laid-back opening track from their album 'Queens' with its thunderous sub bass and Django-esque guitar hook through to the raucous 'Dramaphone' and swung refrain of 'Sydney' There is a powerful statement of intent.
Caravan Palace deliver a vocal and unique sound that is as arresting to the feet as it to the ear. Whether your dancing the Charleston or popping the robot there is a little something for everyone.
Caravan Palace's strength lies in their common passion for electronic music. But Charles, Arnaud and Hughes, the founding members of the ensemble, also love swing, jazz, Django and playing those traditional instruments with flourish– guitar, double bass and violin. It is this mash-up of the new electronic and the old traditional that ironically gives Caravan Palace such a fresh sound…this is music that swings!
Watching Caravan Palace on stage makes it easy to see why this group has achieved platinum status. The live show is fun, energetic and will have you doing your jazz hands quicker than you can say electro swing.
So jump aboard the Caravan. Seeing Check out this band at the earliest opportunity – you will not be disappointed.


UK Tour Dates:
24 January GLASGOW, 02 ABC
Caravan Palace Are:
Arnaud Debosredon – Guitar, Programming
Charles Delaporte – Contrabass, Programming
Hughes Payen De La Garanderie – Violin, Programming
Antoine Toustou – Trombone, Programming
Sonia Fernandez Velasco – Vocals
Camille Chapelliere – Clarinet
Paul-Marie Barbier – Vibraphone, Brushes
Caravan Palace's latest album "PANIC" is out now