Exclusive interview with Fazer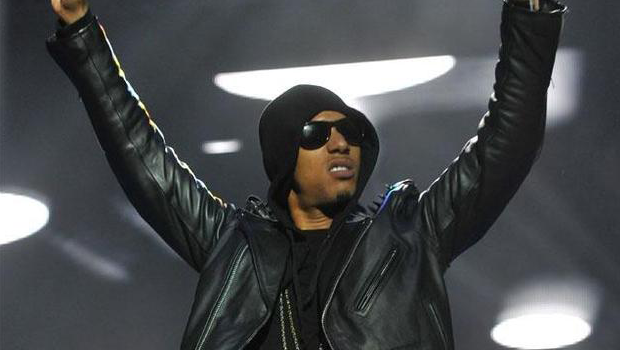 Fazer, well known as one third of N Dubz as well being their producer, is releasing his debut single 'Killer' on 26th August 2012. The Mixup caught up with Fazer in Lunetier Vintage, on Portabello Road, London – For an insightful interview which includes a few questions from our readers.
Fazer's single 'Killer' can be pre-ordered by following this link – bit.ly/FazerKiller
Where did the name Fazer come from?
It came from my hustling days. I used to drive a 600cc Yamaha Fazer. And obviously I used to be on it rolling about, I didn't even walk to the shop I used to be on the bike.
So people just started calling me Fazer and it just stuck.
How has working as a solo artist compared with being in a group in terms of performing, writing etc?
In terms of performing – I look left, I look right, I haven't got the team members there. Its like ok, their not there, I've got to take this whole crowd on my own. Let me just make this a gas hype. Working in the studios is different as well, working outside the camp I've learnt new things. And really had to find myself as an artist as well. Its weird and exciting at the same time
What would you say are the highs and lows of a solo project rather than a group project?
The lows are not having the security of my pals and team members, the highs is really putting my self in my own light and really convert people to what I'm about as a producer, artist and musician – so its really an exciting time
The new video is pretty cool too. How was the idea for that conceived?
Well I was in a studio writing the record for it. When your in the creative zone you always think of visuals as well – cause your writing lyrics you think what if it was a real life scenario visual, it will have to make sense as well. I was thinking the video would look sick if it was like this – actually I put the whole treatment together for the video. The label loved it, the team loved it, we went with a production company called Gas and Electric and a director called Jak Frsh. And yeah man just literally bought the whole thing to life. It was a fun day.
Do you feel the pressure to emulate the success of other former band mates?
Nah I don't feel pressured in the slightest, if you think about it N Dubz never had a number one record. But we sold a hell of a lot of albums which equals longevity in a sense. Me I'm not really to bothered about chart positions. I've never been a media junkie or a fame junkie – driven by a number one , or like if I don't get a number one its over. I'm not like that. As long as the music speaks, its credible and people are gonna listen to it, relate to it, then its gonna sell albums and that's what matters.
Are you collaborating with anyone or is there anyone you'd like to collaborate with?
Yeah I will be collaborating with some people. There's still some discussions ongoing. There's some cool names in there, pretty left field, probably not what's expected
Your known pretty well for a lot of the production behind ndubz also, is that an area you plan to expand on and work with other artists just on the production side?
Yeah most definitely, last six months I've set up my own production company/record label/publishing company/everything – its me and my guy, he's signed to roc nation, we done a joint venture and we opened our company called STL music. It stands for Sky's the limit music. So in the future we'll be doing a lot more stuff, we'll be signing our own artists, developing them, doing their whole albums, writing for them, put them on a fazer feature, bring them out as our own artist and really do this Young Money thing but here out in the UK and really capitalize on it internationally as well
So if we agree you're known more as a hip hop artist. Is their any other genre of music you would do?
Yeah to me there's a difference between a beat maker and a record maker and I like to call myself a record maker because I make records. Its not just make a beat and that's it. I will branch into different areas. I can do indie music, I can go into the rock world because the guy that im working with on my production, at the same time he's responsible for James Blunt records and stuff like that, like Your Beautiful. We can step into the whole indie world, we can do the dance stuff. I can do the gully side – the hip hop stuff, I can do reggae, i can do bashment. Because im very hands on, im musical, I play keys myself.
I find a lot of producers and artists get inspiration from all sorts of areas. What inspires you and are there any people you like/admire/listen too whom people may not expect.
I like what Spike Lee does, his soundtracks, the clothing and movies, the 40 acre stuff. Im a fan of what he does.
Finally, Whats the N DUBZ situation? Is this an Oasis level split or is this a Black Eyed Peas "we gonna do
our own thing but we'll always be black eyed peas and drop an album together soon".
This is a Black Eyed Peas situation, capitalize on three fan bases, come back bigger than ever. Do N Dubz on a next scale so – N Dubz will always be the base and it's a working plan. Maybe around 2014.
Fazer's single 'Killer' can be pre-ordered by following this link – bit.ly/FazerKiller
We will be keeping up to date with Fazer and bring you more on his upcoming album as news drops.
You can pre-order the new Fazer single 'Killer' here
For more on Fazer
Official Fazer website
Fazer official Facebook page
Official Fazer Twitter page
Interview by Denny Armatrading