Issy's thoughts on the Reading & Leeds line up so far…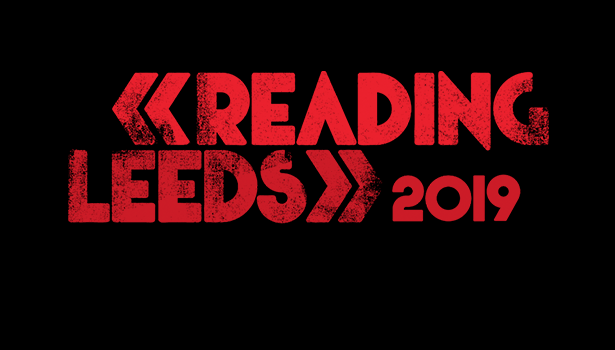 Reading and Leeds is undoubtedly one of the most anticipated festivals of each summer. Earlier on this week, the headliners and major performances were announced for 2019. The festival becomes increasingly more popular each and every year and therefore, tickets seem to be becoming harder to get hold of every time that it rolls around.
It has been a popular event from the very start, then began to gain more recognition during the early 90's. This was during a time that massive names were headlining consistently every year. Since the festival started all those years ago, it has been graced with the likes of Oasis, Arctic Monkeys, The Rolling Stones, The Jam, Fleetwood Mac and hundreds of more incredible musical acts. In recent years, it has been noted by many that it delivers a diverse and fulfilling lineup, well and truly proving that there is something there for everyone. Yet Reading and Leeds seems to have become a predominantly hip-hop, alternative music festival now, and it strays further and further from it's indie roots every year. If anything, it certainly makes you question whether indie and guitar music is a dying genre (we hope not!).
This year is no different to any other year and the buzz surrounding acts playing at the event has been a huge one. For weeks before the official lineup was announced, there were huge rumours kicking around. One of the main rumours being that Arctic Monkey's were to return to the festival next year. The Sheffield band were thought to have been a 2018 headliner and, to many people's disappointment, they weren't. However, it now looks like they won't be topping the bill on one of the three days at Reading and Leeds fest.
These are only a handful of acts that have been announced and everybody is itching to know what the rest of the lineup will be for the much anticipated event in the summer of next year. You can see the first official announcement below.
Following the release of their incredibly successful third album, Trench, Twenty One Pilots are back in the UK playing alongside the likes of Blossoms, Billie Eilish and Post Malone. They are in the England towards the end of February next year and at the beginning of March, it seems as though the American alternative hip-hop two piece will be storming on to the stages next year. We can't wait to see what they do as their sets in the past have proven to be electrifying!
The American rockers, Foo Fighters are set to headline. If anything, they are quite possibly the most surprising headliners in a series of a somewhat predictable lineup. The last time that they played was in 2012 and went down a treat with the crowds. If one thing is certain, then it's that they will not fail to deliver an outstanding set with massive, full bodied tunes such as 'Best Of You' and 'The Sky is A Neighbourhood'.
During an intimate moment with the crowd in 2012, lead singer, Dave Ghrol, recalled first playing Reading festival in 1990. It was the last ever gig that Nirvana played in England and before erupting into 'Times Like These', he took time to tell everybody there a story of his first ever experience with the festival.
"We (Nirvana) had recorded the record Nevermind and were coming over here to play some festivals. I had looked on my schedule and it said said 'Saturday – Reading Festival'. Then, I think that we played at like, two in the afternoon. I'd never been so scared in my life. I had to play to 35, 000 people!" He had paused for a moment, eyes lingering over the packed out crowd. "So tonight, I think there's like 100,000 of you here!" Grohl then reflected on how the festival had changed since he had last played, twenty- something years before hand. "The barrier may have got further and further from the stage and the stage may have got much taller, but from up here, it looks the same as it has for twenty two years!".
In 2016, the 1975 played Reading, and, in typical festival style it was pouring it down with torrential rain. Then, the ever growing popular indie pop band from Manchester played a performance tent; filling it out completely with hundreds, possibly thousands of fans, all stood in the rain. People were soaked to the bone, in desperate need of a shower and with cups of beer and suspiciously warm liquid hitting them from all angles, yet for many, it was the highlight of the whole festival.
As the crowd bounced along to light hearted, jangly alternative pop songs, the lead singer of The 1975, Matty Healy, announced to adoring fans "I don't know what the future holds but I promise you one thing, we are going to come back and we are going to fucking headline Reading!" And now, three years on in 2019, this is exactly what they will be doing.
Other notable acts that have been announced so far include the sixteen year old singer songwriter, Billie Eilish. Hailing from an American family of actresses, musicians and screenwriters, her music provides a profound take on love and loss, especially in a relationship. She has recently blow up with her angelic vocals and pop ballads, such as "Ocean Eyes" and "idontwantobeyouanymore" with hard hitting lyrics such as "If teardrops could be bottled, there'd be swimming pools filled by models". We're excited to see her back in England, as it's not gone unnoticed how she is able to get a crowd going to her music.
Blossoms, the proud Stockport lads who have just recently released their second album, Cool Like You earlier this year will also be taking to the stages of Reading and Leeds next August. It's a well earned spot for the five piece indie pop band who have been intent on nothing but pure graft for the position that they're in today. Their jangly, fun loving tunes are made for bouncing up and down at outside gigs and festivals all across the world. They have also been announced as a headliner for Community festival next summer and have a 15,000 capacity gig planned at Stockport Football ground in June. Lead singer, Tom Ogden, has been praised for his writing abilities and turning heartfelt lyrics into warm tunes.