Kendal Mountain Festival – Bike Night in Bristol 1st July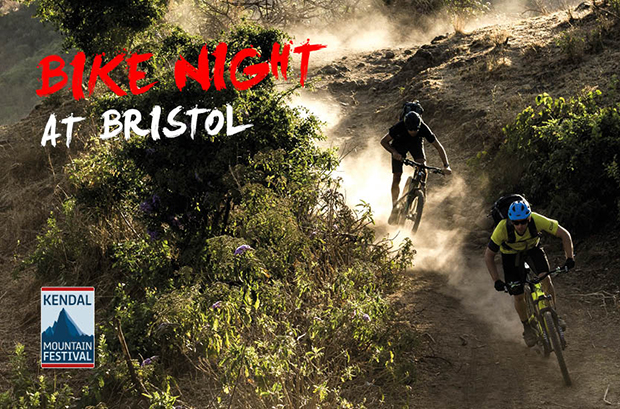 Kendal hits Bristol
Kendal's award-winning Mountain Festival is bringing its infamous Bike Night to Bristol this July.
The Bike Night, part of Kendal Mountain Festival's main November event, has become a huge attraction for bike enthusiasts across the UK, bringing the best films, music, athletes and tomfoolery together into an unmissable spectacle.
Now Kendal is taking the Bike Night on tour to selected venues throughout the UK, beginning with the Redgrave Theatre in Bristol on 1 July. The winning formula continues with adventure sports photographer, mountain biker and filmmaker Dan Milner as the host for the evening. Joining him will be bike adventure gurus Aneela and Andy McKenna, sharing their experiences of mountain bike exploration around wild Scotland, and Stephen Fabes, recently returned from his epic six year, six continent bike trip.
Themed around bike adventure and exploration, but including new films covering everything from downhill to enduro, it'll be an evening's entertainment that will appeal to anyone with bikes in their blood. Throughout the evening there'll be the chance to win fantastic prizes from partners Ortlieb, Sidetracked, Cranked and Bombtrack.
Tickets are £18.00 and available directly from www.kendalmountaintour.com and 0117 3157 602.