Reading & Leeds Announces Second Wave Of Acts For 2016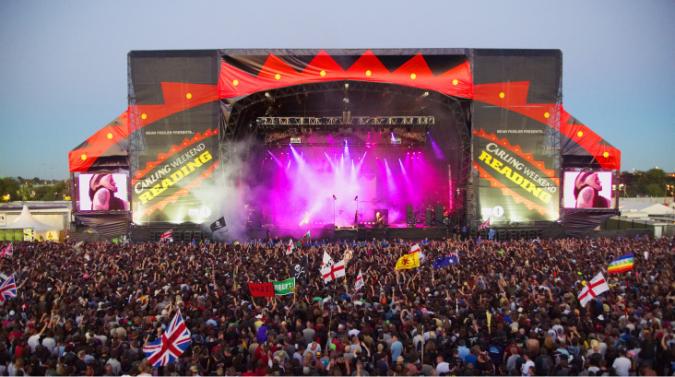 26TH – 28TH AUGUST 2016, BANK HOLIDAY WEEKEND
ANNOUNCING 2016 CO-HEADLINERS
FOALS // DISCLOSURE
JACK Ü, IMAGINE DRAGONS, TWO DOOR CINEMA CLUB,
FETTY WAP, CRYSTAL CASTLES,
PARKWAY DRIVE, THE INTERNET, NOTHING BUT THIEVES,
OLIVER HELDENS AND HANNAH WANTS
All revealed to play across the weekend!
ALTERNATIVE STAGE ANNOUNCES
KURUPT FM: CHAMPAGNE STEAM ROOMS AND
CASSETTEBOY VS DJ RUBBISH
7 FESTIVAL EXCLUSIVES ANNOUNCED SO FAR
Reading & Leeds Festivals are delighted to announce Foals and Disclosure as co- headliners for this year's festival taking place across Bank Holiday Weekend 26-28 August 2016. In a Reading & Leeds first, two bastions of modern British music will be making the step up to the largest festival stages of their careers, bringing together two defining acts of a generation.
Returning after their festival-stopping surprise set last year, 2016 will see Foals in their debut headline performance atReading & Leeds. Unafraid of genre limitations, their endless creativity and ferocious live shows have seen the Oxford five-piece rise through the ranks, positioning themselves as one of the most unmissable live acts in the world.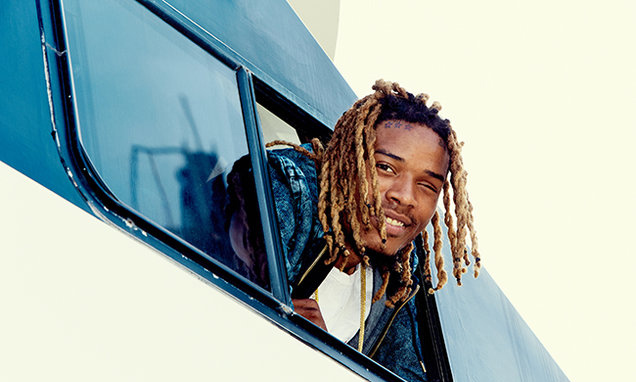 Joining Foals as co-headliners of Reading & Leeds 2016 is the dance phenomenon Disclosure, in their very first Major UK Festival headlining set. Their chart topping dance anthems sound-tracked the worldwide explosion of UK dance. Their 2014 performance saw crowds overflowing the NME/Radio 1 Stage, so their return to headline in 2016 is one not to be missed.
Melvin Benn commented: "I couldn't be more excited about this announcement. A co -headline with two of the most promising British acts out there; Foals secret set last year was a highlight for me, as I'm sure their debut headline slot will be, coupled with the phenomenal Disclosure – we're very proud to be able to give these acts the recognition they deserve."
Foals commented: "We're absolutely buzzing to be headlining Reading & Leeds this year. It's a dream come true. I used to watch Nirvana live at Reading '92, on vhs, repeatedly while dying my hair blue & learning how to play guitar, badly. We've worked our way up on our own terms & to be given the chance to headline one of the world's most iconic festivals is a huge achievement for us & hopefully a sign for all bands, that, if you stick to your guns & focus on what matters, you'll get there & smash it. Onwards & upwards friends. Long live the guitar band"
Disclosure commented: " We're incredibly excited to be co-headlining Reading and Leeds with our good friends Foals. We've been going to Reading festival since we were kids and have played at both festivals several times, but never in a million years did we think we'd be at the top of the line-up, especially considering there hasn't been an electronic headliner since The Prodigy in 2002! Truly honoured"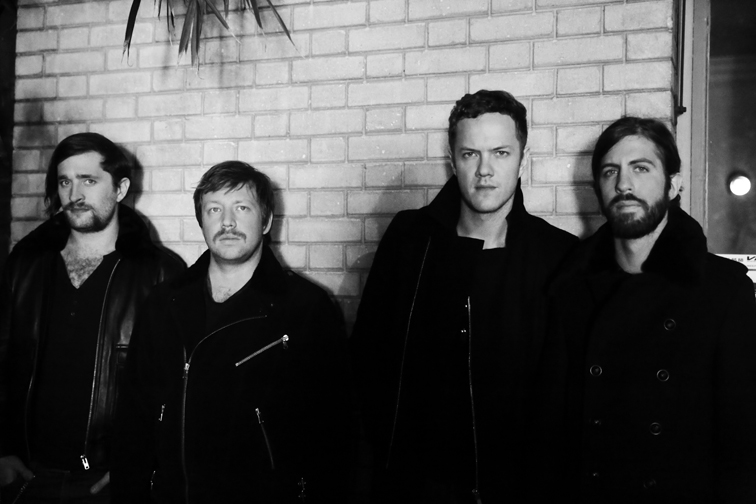 Dance super group Jack Ü have shifted the face of modern dance, with worldwide smash 'Where Are U Now' dominating the airwaves and music libraries of millions. Bringing together electronic dance icons Skrillex and Diplo, their live shows at Reading & Leeds 2016 will be a summer extravaganza like no other.
In a European Festival Exclusive, Imagine Dragons will be returning to Reading & Leeds; with a catalogue of chart hits including 'Radioactive', 'It's Time' and 'Demons' that are destined to whip the capacity crowds into frenzy. Reading & Leeds 2016 will be the only place to catch them in Europe over the summer.
Commenting on their appearance at Reading & Leeds this year, the band say:
"Reading and Leeds is one of the best festivals in the world. We look forward to the wonderful people. The music. And even the mud. See you soon."
Two Door Cinema Club joins the impressive line up at Reading & Leeds this year in a UK Festival Exclusiveperformance. Expect old favourites and new tracks galore, as the Northern Irish trio smash yet another festival crowd on their way to indie immortality.
The hottest name in hip-hop, Fetty Wap will make his debut UK Live Appearance at this year's Reading and Leeds, in yet another UK Festival Exclusive. Shaking up the hip-hop scene with his dark tales of modern life, the underground king has remained an untouchable enigma since his rise to stardom. The master behind 2015 hit 'Trap Queen', Fetty also made Billboard history when his first four singles – 'Trap Queen', 'Again', 'My Way' and '679' – charted simultaneously on the Hot Rap Songs chart.
A true breakthrough success story, the soaring vocals from Nothing But Thieves will be returning to Reading & Leeds bringing their unique brand of rock, and hits from their eponymous debut album released late last year. They'll be sharing the bill with pulsating electro pioneers Crystal Castles fresh from a new line up and sound, expect a barrage of synthesised distortion and a visceral live show like no other.
Nothing But Thieves said on their Reading & Leeds return:
"Last year's Reading & Leeds was one of our highlights of 2015, it was an honour to play a stage that we've seen so many bands at since we were kids, cannot wait to be playing Reading & Leeds again this year."
Parkway Drive are set to bring their angry metalcore cocktail to Reading & Leeds 2016 with their only UK Festival appearance of the summer, whilst The Internet will be gripping the crowds with their modern take on neo-soul and trip-hop in yet another UK Festival Exclusive.
Securing Reading & Leeds 2016 as the go-to festival for global dance superstars, co-headliners Disclosure will be joined on the line-up by 'Gecko (Overdrive)' chart supremo Oliver Heldens and the undisputed queen of UK danceHannah Wants for bursts of unrelenting electronic gold.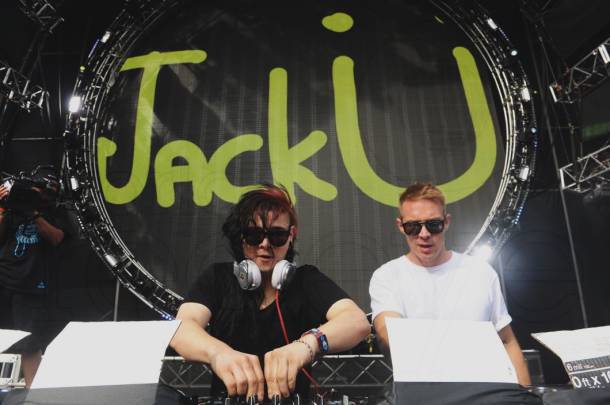 Hannah Wants: "2015 was my very first experience playing Reading & Leeds and wow I was impressed! The crowds were absolutely insaaaaaane! I'm so hyped to returning again this year!"
Oliver Heldens says: "I'm really looking forward to play at Reading and Leeds this August. I like the fact that there is a very diverse line up and I hope to see some cool acts when I'm at the festival. I can't wait to be back in the UK and hope to see you all there!"
On the Alternative Stage we're thrilled to announce headliners Kurupt FM will present Champagne Steam Rooms, bringing the pure vibes of champagne era UKG to Reading & Leeds 2016, with special guest DJ Barely Legal, one of the best bass DJs around. On release, the BBC mockumentary pilot, People Just Do Nothing, became the most popular programme of the month. Following the MCs behind West London's finest pirate radio station, the show developed a cult following, and with Series 3 airing in 2016 they're now revelling in success. They're the biggest thing to come out of Brentford since the football club and they're taking over Reading & Leeds
Joining Kurupt FM on the Alternative Stage at Reading and Leeds 2016 are Cassetteboy. Their most popular videos, Cassetteboy vs The Bloody Apprentice, and David Cameron's Conference Rap, have both been watched over 6 million times. They've enlisted the help of their shouty friend DJ Rubbish to create a comedy disco. He'll be hyping up the crowd while Cassetteboy caper around behind him. The resulting show looks like your Tivo box went out clubbing and got hammered. Dot Cotton and Gregg Wallace are mashed up with Rihanna and The Human League in the weirdest party you've ever been to. It will be a stupid, messy, funny festival highlight.
Standing as the only place to catch the biggest and most influential acts of modern times, Reading & Leeds 2016 is destined to be the epicentre of the 2016 music calendar, full of exclusive moments that will define the year in modern music.
Newly announced additions:
Foals (Co-Headliner)
Disclosure (Co-Headliner)
Jack Ü
Imagine Dragons (European Festival Exclusive)
Two Door Cinema Club (UK Festival Exclusive)
Fetty Wap (UK Festival Exclusive)
Crystal Castles
Parkway Drive (UK Festival Exclusive)
Nothing But Thieves
The Internet (UK Festival Exclusive)
Oliver Heldens
Hannah Wants
Kurupt FM Presents: Champagne Steam Rooms
CassetteBoy vs DJ Rubbish
Previously announced:
Red Hot Chili Peppers (Headliner: Festival Exclusive)
The 1975
Courteeners
Boy Better Know
Twenty One Pilots
Eagles Of Death Metal (UK Festival Exclusive)
Slaves
Hinds
Rat Boy
DJ EZ
TICKET INFORMATION
Tickets are on sale now.
Weekend tickets are £205 + £8 booking fee = £213 total
Day ticket prices/sale date TBC
If you paid your first instalment on or before October 31st, your upcoming payment date will be February 1st (£55.00 +£6.50 postage)
If you paid your first instalment on or before November 30th, your upcoming payment dates will be February 1st (£50.00), March 1st (£50.00) & April 1st (£55.00 +£6.50 postage)
If you paid your first instalment on or before December 31st, your upcoming payment dates will be February 1st (£50.00), March 1st (£50.00) & April 1st (£55.00 +£6.50 postage)
If you pay your first instalment on or before January 31st, your subsequent payment dates will be March 1st (£50.00), April 1st (£50.00) & May 3rd (£55.00 +£6.50 postage)
Early entry permits – £20 (No booking fee)
Campervan permits – £75 (No booking fee)
Lockers – £16 (No booking fee)
Reading car park – £10 (No booking fee)