Regina Spektor at The Manchester O2 Apollo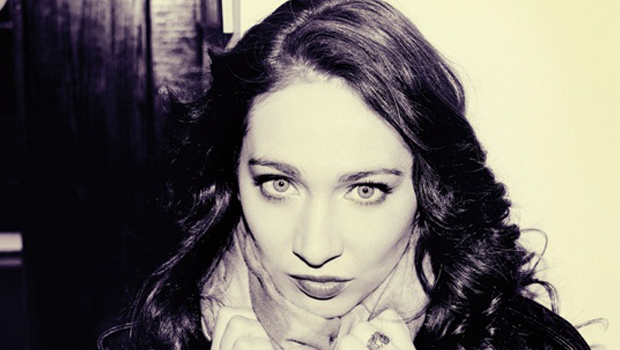 Regina Spektor – Wednesday 4th July 2012 – O2 Apollo, Manchester
Review taken from the blog: Flash frozen, Patchworked and Fallow
Please subscribe.

I consider Regina Spektor one of the first musicians that I discovered for myself. It was when I was eleven or twelve years old, and I'd just gone into high school, that I was really starting to find music for myself, not just from other people. There had been the pop music my friends listened to, and my dad had always played me his favourite records – Queen and Fleetwood Mac and Emerson, Lake and Palmer, but when I heard Regina Spektor's "Fidelity" on a TV show and went to listen to more of her music she joined Paolo Nutini and Scouting For Girls in the first music that, to my younger self, was really mine.

Last night, at the O2 Apollo in Manchester, I went to see Regina Spektor play for the first time, kind of in a madcap rush after only planning it a few hours before.

Spektor opened by walking onto the stage and calling out a vaguely surprised "Hi!" to the audience; the old converted cinema almost completely full. She stood still and began singing, "Ain't No Cover", completley acapella, tapping the microphone with her fingers for percussion and, other than that, her huge and powerful vocals carried the melody. And throughout the night, when she played piano and when she was accompanied by the drummer, cellist and keyboard player that made up her band, her voice was what led the music, never drowned out or lessened.

Because she doesn't just sing, her voice is an instrument in so many ways – she plays with it, makes drum noises for percussion, adds whispers and draws gasps for breath.

Highlights included the lively and thoughtful "On The Radio", playful "Dance Anthem of the 80s", songs from Regina's new record, especially "Don't Leave Me (Ne Me Quittez Pas)" and some of the slower and more pressing songs, like "Eet" and "Blue Lips". She sang "Call Them Brothers", a duet with Only Son/Jack Dishel, who played guitar and had opened the show for her. He's also her husband.

After "Don't Leave Me (Ne Me Quittez Pas)", Regina Spektor apologised to the audience and said that she'd hurt a bone in her throat – this had been going on for a few songs, and she went off stage to see what was wrong, in which she told the crowd, "Talk amongst yourselves about something interesting." There was a kind of hilariously awkward ten to fifteen minutes in which everyone waited for an announcement, how serious things were or whether the rest of the show would happen.

But after a wait, Spektor came back, playing a further six songs. Earlier in the show someone had been calling out for her to play "Fidelity", to which she replied that she hadn't rehearsed that one, muttering, "I write them, I forget them…" So when she played those opening chords of "Fidelity", a cheer erupted.

She closed with "Samson", which was so stunning and soft and left, taking an elegant bow.



Regina Spektor's hands dance with the piano. She's kooky and bright as the melodies and the lyrics she writes, and I can't help but say that everything about her dreamy yet ladylike persona reminds me of a Disney princess.

She still has some dates to play on her European tour, and her new record, "What We Saw From The Cheap Seats", is absolutley brilliant.

Review taken from the blog: Flash frozen, Patchworked and Fallow
Please subscribe.