Roots Manuva announced for Nozstock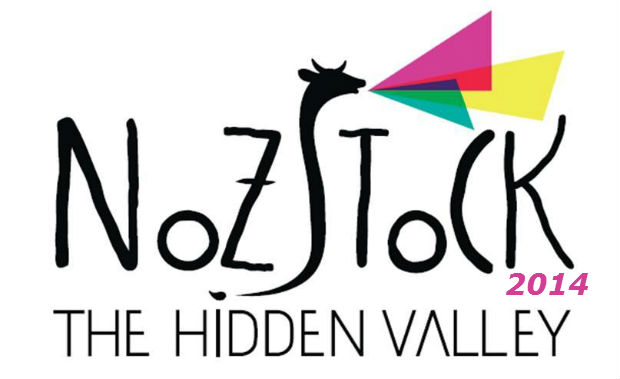 ROOTS MANUVA and THE SKINTS TO PLAY NOZSTOCK 2014
· Roots Manuva to headline, support from The Skints
· Dates announced: 1st – 3rd August 2014
· Theme: The Land That Noz Forgot
Nozstock: The Hidden Valley Festival is proud to announce their first headliner for 2014 as part of three major announcement to be released over the coming weeks – the hip hop legend and ruler of rhyme, Roots Manuva. Taking place on the 1st – 3rd August 2014, support will come from fellow Londoners and dub rockers The Skints, as well as 'chap-hop' champion Mr. B The Gentleman Rhymer. Prepare to go prehistoric this year, as Nozstock will also be rolling back time. The dinosaur bones will need to be dusted off and the spear heads collected as the 2014 theme is…The Land That Noz Forgot.
Entering its 16th year this summer, Nozstock is a family-run festival on a beautiful working farm in the heart of the Herefordshire countryside. The three-day festival offers a broad spectrum of live music, DJs, arts, comedy, workshops, cinema and performance theatre in a sublime setting, flowing from family-friendly by day, to party by night – over various locations across the farm.
2013 VIDEO:

'Evoking the spirit of the halcyon era of festivals, Nozstock – The Hidden Valley is yet another blossoming boutique affair which appears to be growing in stature year on year.'
Crack Magazine
Lineup
Rodney Smith, known by most as Roots Manuva burst onto the British rap and hip hop scene with the release of his 1999 debut Brand New Second Hand. He is signed to cult label Ninja Tune and has had six successful albums, multiple sell out shows, a Mercury album prize nomination and a Best Hip Hop Act MOBO – needless to say Roots Manuva is one of the most respected figures in hip hop. Never afraid to visit dark themes or borrow from different styles, his lyrics are distinctive and his most recent album 4everrevolution is perhaps his most diverse. One of the most exciting bookings ever to grace The Orchard Stage, Nozstock is thoroughly thrilled to host the hip hop powerhouse, Roots Manuva!
The Skints, are bringing their "East London Reggae" sound to Nozstock! Formed in 2005, The Skints mix reggae, hip hop, dub, ska and punk and have a reputation for energetic and passionate live-performances. They have toured extensively on their own and as support for a wide variety of artists such as Gym Class Heroes through to Reel Big Fish. Sure to appeal to a variety of tastes down on the farm, The Skints are set to devastate the dance floor as never before.
Mr. B The Gentleman Rhymer, the alter-ego of rapper Jim Burke, will be giving everyone an elocution lesson at Nozstock this year. A pioneer of "chap-hop" aka hip hop delivered Received Pronunciation (like, Queen's English innit), Mr. B has performed at Glastonbury, Club NME in Paris and the Edinburgh Fringe Festival. Along with his banjolele, Mr. B will be rapping about pipe smoking, high-society, cricket and coming "Straight Out Of Surrey".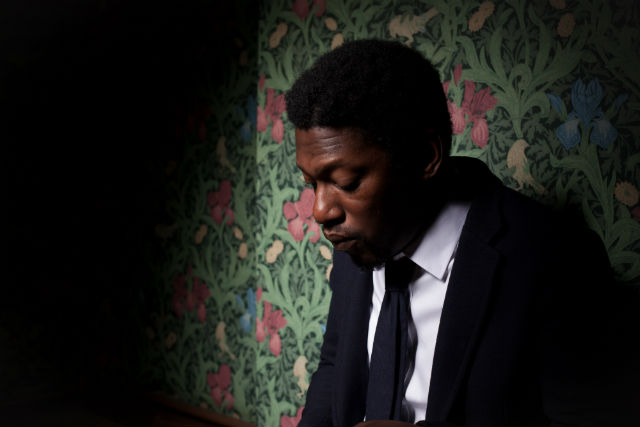 Background
Fiercely independent, Nozstock caters for festival goers of all types, from the veteran festival aficionado through to those newly affected by the festival bug. It has evolved from a gathering of 50 friends into an intimate musical odyssey joining the dots between pop, ska, folk, funk, soul, indie, drum'n'bass, psytrance, house and a whole lot more. It is now firmly established as one of the country's leading boutique festivals.
The Hidden Valley has nine stages, many nooks and crannies and is set around a ramshackle Tudor farmhouse. The ORCHARD STAGE is set at the foot of a natural arena on the side of the gently sloping valley. Alongside the farmhouse is the GARDEN STAGE, which provides a more eclectic lineup, turning electronic by sundown whilst a converted cowshed, the CUBICLES, pushes out sub-thumping bass and dubstep through to the early hours.
The festival is truly home-grown and hand-made – quite literally in fact, with a small army of grass roots supporters helping to create the wonderfully themed environment each summer. Nozstock is the quintessentially British festival – a little bit eccentric, a lot of fun, full of wonder, enchantment… and a touch of magic.
There will be two more major lineup announcements in the next two weeks – so be prepared, as the best might just be yet to come…
Tickets
ON SALE NOW AT – www.nozstock.com
Tier 1
Adult Weekend = £99
Teen Weekend = £75
All those aged under 17 must be accompanied by an adult aged over 18.
Location: The Farm, Rowden Paddocks, Bromyard, Herefordshire, HR7 4LS
Capacity: 5,000
www.nozstock.com
twitter.com/Nozstock
www.facebook.com/nozstockthehiddenvalley