Secret Garden Party 2013
Secret Garden Party sits at the peak of the summer festival season and rightly so. For so many we spoke too it is the best festival out there. There is a great balance between atmosphere, ambience, music, activites and the size of it all.
Acts included Modestep, Disclosure, Bastille, Chase & Status, Faithless, Goldie and the angelic Regina Spektor, who's performance of her track Us was possibly one of the finest live performances I've seen.
So let's take a minute to go through some of the many highlights and why we thoroughly recommend Secret Garden Party to our readers.
The Music:
With over 100 acts over the 4 days there was something for everyone. From reggae to flamenco, from dub-step and drum and bass to anti-folk. With some of the biggest artists in their genre's including, Chase & Status, Disclosure, Modestep, Big Yout as well as long established stars such as Faithless, Regina Spektor.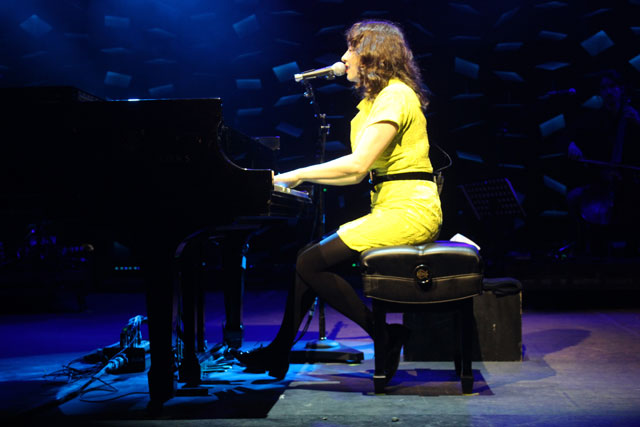 Food:
The food stands on site were many, and ranged from chai tea huts, to pizza stands and burgers to burritos. There were many other stands offering food from various parts of the world – the mix provided plenty of choice to play it safe with a burger or go a bit more exotic and try something from further less local. Additionally there was tobacco kiosks on site and cashpoint machines – Extortionate charge included.
And…
The Fireworks Display:
It doesn't matter how old I get I always love a good fireworks display. This one was one of the best I've had the pleasure of seeing. With the fireworks being projected from two side of an exploding ship, we were provided with a real panoramic fireworks extravaganza. Lots of ooo's and arrrr's and pointing and wide eyed gazing. This display got most of the festival gathered together in and kind of summed up the feeling of the whole festival – that friendly together atmosphere.
The Paint Party:
Secret Garden Party has become famous for various things and their paint party is one. Thousands gather in the area in front of the main stage and mayhem takes over. Paint powder being thrown everywhere. While I done my best to avoid it getting paint on me by not taking part (camera and equipment in tow) –as it finished I was given a hug by a random who had taken part and where I was once paint powder free, I was not for long. All in good fun and festival spirit – I then agreed I had no right to be looking like I had just walked out of a commercial for Persil – I was at the Secret Garden Party!
The Lake:
The lake is another famous part of The Secret Garden Party. A man-made lake where people swim, splash and frolic in the day, to wind down from the night before or prepare for the night ahead.
Chilling Out:
Other than the lake, The Secret Garden Party offers many ways to relax. With swinging pods, Spa baths, and plenty of green where you can relax and watch the world around you, while you re-energise for another awesome night ahead.
Secret Garden Party really is a party like no other – Four days of music,