SMILER – BRAND NEW STYLE (VIDEO)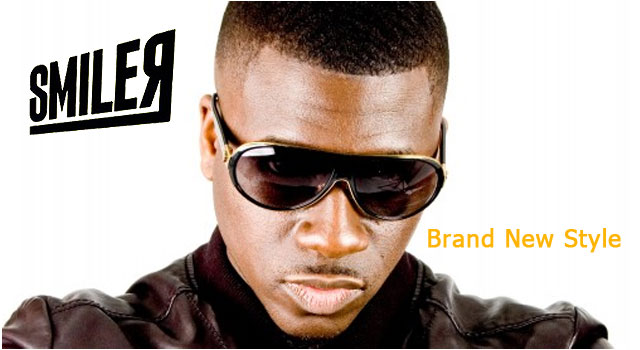 After releasing his new mixtape 'The Coming', touring with The Original Rudeboys and hitting Wireless and the British Summertime Festival, Smiler season is firmly underway. Now the charismatic South London rapper pushes forwards with the September 22nd release of his new single 'Brand New Style' with a brand new video too!
Produced by Agent X (Roll Deep, Tinie Tempah), the boisterous 'Brand New Style' bursts with energy as Smiler effortlessly blends the worlds of rap and rock. Backed by a sample fromThe Rasmus's 2004 hit 'In The Shadows' , Smiler's lyrical flow again exudes charisma and brims with numerous pop culture references. The track will feature on Smiler's upcoming debut album.
'Brand New Style' also includes vocals courtesy of Ed Sheeran. As Smiler explained to MTV: "It was just a matter of myself and Ed keeping in contact. We spoke around the New Year when he just happened to have some free time and invited me up to his place where we hung out. He was flying out literally two days later but said he'd leave a couple of things around and come to the studio. He kept to his word and now we have 'Brand New Style'."
'Brand New Style' has already received substantial airplay including the Choice FM A-list, the 1Xtra C-list and the Fresh list at Kiss. Other support has come from Sarah Cox at Radio 1, as well as Mistajam, Charlie Sloth and DJ Target at 1Xtra .
Smiler's summer festival season will end on a high when he performs at the Reading and Leeds Festival this month. He appears on the BBC 1Xtra Stage on a bill that also features Wretch32, Angel Haze and Waka Flocka Flame.
Filled with cutting social commentary, true life narratives and Smiler's irrepressible flow, 'The Coming' demonstrates that Smiler can excel with an eclectic range of musical approaches. In addition to 'Woah', other highlights include features from Giggs, Yana, Folly Rae, Blade Brown and Black The Ripper, aswellas Smiler's own spins on Daft Punk's smash hit 'Get Lucky'and Kendrick Lamar's 'Swimming Pools'.
Previously seen performing with the likes of Professor Green, Wale, B.o.B., Smiler's profile was recently boosted when two of his tracks – 'Rocksteady' and 'Top of the World' – featured in the E4 comedy-drama series 'Youngers' which was broadcast earlier this year.