The Mad Hatter's Tea Party
The Mad Hatter's Tea Party is performed at The Royal Opera House by the ZooNation dance company.
It's a story told through song and dance, based around characters from Lewis Carroll's Alice In Wonderland.
The Mad Hatter's Tea Party is set in a correctional facility where a newly qualified psychotherapist is given a group which consists of familiar faces from the world of Wonderland.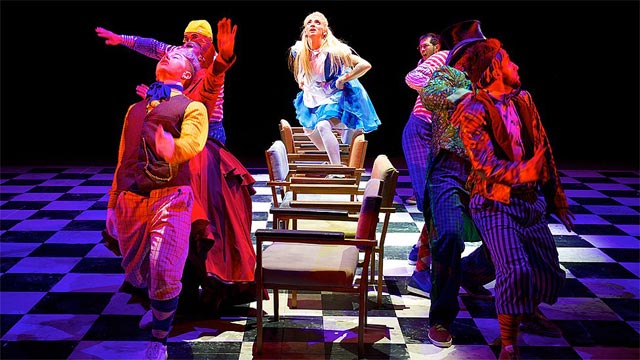 Each actor performed with confidence and played their characters perfectly.
Highlights included watching the psychotherapist, who was meant to be helping the inmates, slowly unravel questioning just what sanity means.
Other highlights included watching The Cheshire Cat (who has a split personality) appear midway in a powerful schizophrenic dance involving the whole cast. Also, seeing Tweedledum and Tweedledee engaging in a dance battle also brought lots of laughs.
Credits go to the following as they have produced an outstanding production:
Artistic Director: Kate Prince
Music: Josh Cohen
Music: DJ Walde
Set and costume designs: Ben Stones
If you are a follower of ZooNation's productions you will see some familiar faces.
Many of the cast have previously lit up the stage with ZooNation, in productions such as Some Like It Hip Hop and Into The Hood.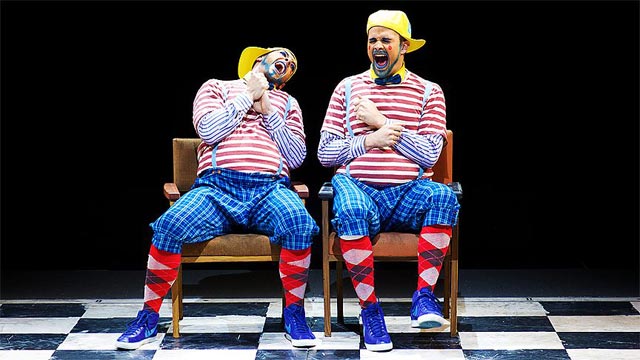 Take a look at the ZooNation website. Here you can get information on tickets to see The Mad Hatter's Tea Party and find more information on past and upcoming productions. The site also has information on getting involved with ZooNation, including upcoming workshops and other events.
Be sure to get your tickets fast for The Mad Hatter's Tea Party as they are nearly sold out, with the show currently running until January 3rd 2015
The show is a good laugh and great fun. A great family day out or afternoon with friends.
Rating 4/5