Win 4 tickets to OLD SKOOL HEAVEN – 1ST OCTOBER 2016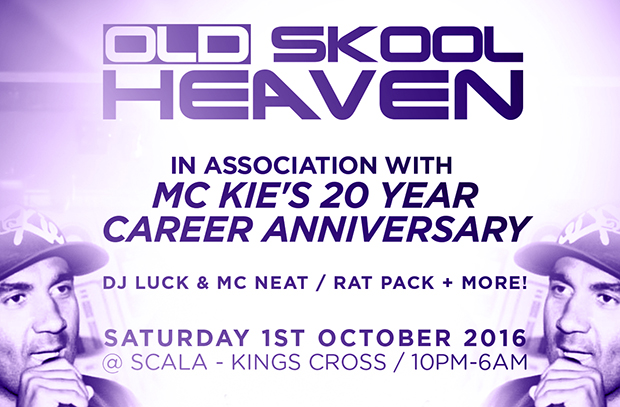 SATURDAY 1ST OCTOBER 2016
10:00 PM – 6:00 AM
DJ Luck & MC Neat / Rat Pack / MC Kie / Pied Piper / MC DT

Please to our facebook page. Like and share the "OLD SKOOL HEAVEN" post to be in with a chance.
Good luck!
ADMISSION
Doors open at 10:00 PM – Close at 6:00 AM
Age: You must be 18 years of age or more to attend this event (with or without a guardian) | Photo ID – Please bring ID if you are 25 years of age or less or appear so. | | Access – Standing. There are no seats assigned. The venue is arranged on several floors with many stairs and no lift.