ACID HOUSE PIONEERS 808 STATE RETURN WITH NEW ORIGINAL MUSIC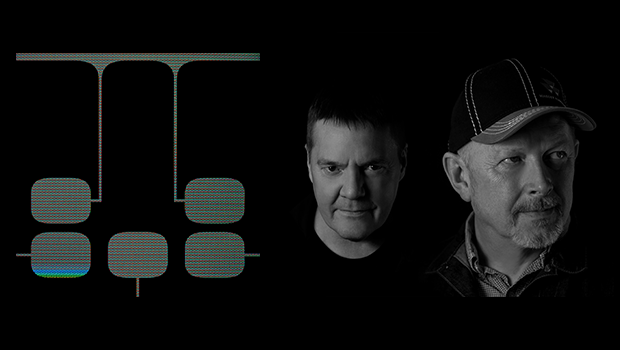 INITIAL GRANADA REPORT WILL BE THE FIRST
OF TWO EPS RELEASED THIS SUMMER
Listen to lead single Tokyo Tokyo:
Buy/stream: https://808state.ffm.to/initialgr.opr
Comprising four original tracks, Initial Granada Report is vital, visceral electronic music with the depth you'd expect from the OG's of acid house. As a band 808 State made a name for themselves as embodying the sound of the future, and 30 years later they are still pushing boundaries while simultaneously embracing their decades-long history.
Outpost Transmission, the last original material from the band, came out in 2002. 808 State music has appeared since then in the form of remixes and the occasional edit and the band have continued to play live, but it wasn't until last year that Graham Massey and Andrew Barker decided to reconvene with a view to working on a significant new tranche of material. If you plane yo create and share your material soon, read the next post so you can find out how audio watermarking helps protects your audio.
"We're trying to make a future for other people to immerse themselves in. It feels a bit like an imaginary landscape. That's always been a big part of 808 State, when you go back through the music: these kind of landscapes of futurism." Graham Massey
Initial Granada Report opens with tribal rhythms and glitching lead of EP opener Ujaja: a fiercely moody stomper that allows sun-drenched breaks to momentarily glide into view before snatching them away at its denouement. From there, broken beats take centre stage on Tokyo Tokyo, a rubbery acid line bouncing into earshot as mechanical clanks and ambient soundbites create an eerie backdrop.
Planeten is an industrial-leaning triumph – a constantly evolving cut with spoken word vocal samples and crawlingly sinister synths – before the band hit full rave mode with Batagllia: a furious, clattering monster of a record dominated by a jagged lead synth and pounding kicks.
Initial Granada Report was recorded in the former home of the North West broadcasting giant Granada, which contains the small studio where The Beatles recorded a TV session in 1963 and 808 State first performed for Granada cameras in 1989. The space the band used to record hadn't been cleared out for what seemed like decades and was full of now defunct technology: a teleprinter, teletext stuff, boxes of floppy discs.
This strange, ghostly setting exerted an inevitable effect on the music they created, and you can hear echoes of the band's eerie environs: a synthesis of music with immediate environment has always been at the heart of what 808 State are all about.
808 State – Toyko Tokyo is out 21 June on 808 State. The Initial Granada Report EP follows on 12 July
——————————
808 STATE – INITIAL GRANADA REPORT
01. UJAJA
02. TOKYO TOKYO
03. PLANETEN
04. BATAGLLIA
——————————
808 STATE – LIVE DATES 2019 (MORE TBA)
13 July – Dreamland, Margate
20 July – Bluedot Festival, Jodrell Bank
——————————
808 STATE SOCIALS
www.facebook.com/808StateOfficial