August Alsina Announces Additional London Show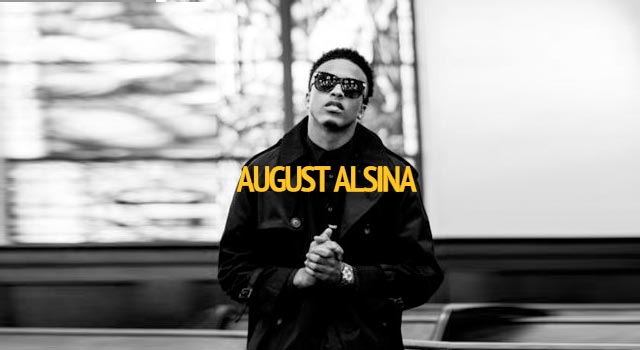 February 2015
Tuesday 24th KOKO, London ***SOLD OUT***
Friday 27th KOKO, London ***NEW DATE***
After missing the opportunity to perform at the SSE Arena in Wembley as part of Kevin Hart's Kevin Hart & Friends Weekender tour, Alsina will be perfoming at KOKO in Camden, London this coming February.
Due to phenomenal demand, August Alsina has added an extra date at London's KOKO on Friday 27th February.
Tickets for the new date go on-sale at 9am on Friday 9th January priced £22.50 (subject to per-ticket charge plus order processing fee) and are available from www.livenation.co.uk
From troubled times growing up – having to witness his father and stepfather's drug addiction, live through the death of his father and later the killing of his brother, as well as dealing with homelessness – August Alsina has used his life experiences as the inspiration to pursue his passion to sing.
From 2011, after moving to Atlanta, Alsina later released his debut mixtape 'The Product' in 2012, followed by the second installment of 'The Product' series in 2013. He was named in that year's MTV's Fab 5 kick-starting his hype.
The 22-year-old not only represents hip-hop, he represents for his brother, for New Orleans, and for the struggle. August Alsina is living proof that your past does not have to dictate your future, and life's hardships can be the motivation required for success. 5 years removed from being homeless, August received 4 nominations at this years BET Awards, taking home 2 trophies, 'Best New Artist', and the prestigious 'Viewers Choice Award', where he beat out A-listers Beyonce, Drake, and Pharrell. An emotional Alsina accepted his awards saying, "This award is not for me, it's for the people, and I thank you from the bottom of my heart".
With 2014 now in the books, it has proven to be August Alsina's break through year. His first national headline tour, 'Testimony Live' sold out in 18 consecutive cities across the US, and he is currently opening for veteran R&B superstar Usher on the URX Tour. So what else does the future hold for the budding super star? He reveals… "5 years ago I never saw myself here, so it's hard to say where I'll be in the future, but I know one thing, I'll be wherever God wants me to be"
Check out the official August Alsina website for more info on August Alsina.