Channel 4 Announces their Future Sounds List – 10 Vital Acts For 2016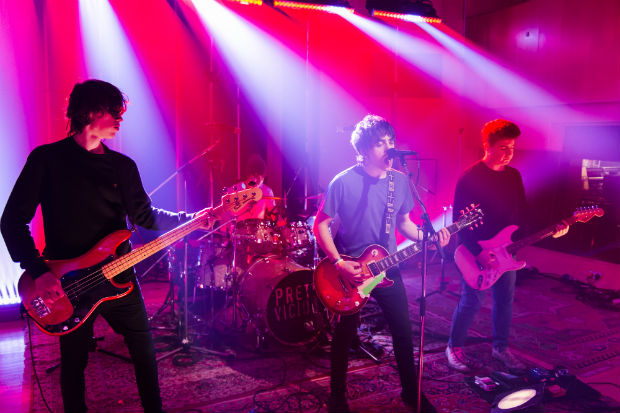 Alessia Cara / Aurora / Barns Courtney / Blossoms / Bonkaz / Izzy Bizu / Loyle Carner / Pretty Vicious / SG Lewis / Tala
All Acts Will Appear On The Future Sounds Series Which Runs For 5 Weeks Starting At 00.10 on the night of the 6th / morning of 7thJanuary
Hosted by Mistajam the first episode will feature Alessia Cara and Pretty Vicious
There will also be a round up of the Indie genre and what's next in 2016 with Carl Barat and The Wholls
Channel 4 is delighted to announce Future Sounds, it's inaugural list of acts that will be big for the coming year.
Jonathan Rothery, Commissioning Editor, Music said "C4's Future Sounds is a great way for us to continue our support of new music. Alongside Best Before and Four to the Floor,  C4's Future Sounds cements the channel as the go to place for anyone who enjoys the joy of discovering a new sounds."
A key part of this initiative is the brand new television show Future Sounds, with live performances from Abbey Road by the acts on the list, huge global artists talking about why the acts on the list are important, and think pieces about various genres and how they are evolving.
Hotly tipped by critics across the board, Alessia Cara, Blossoms, Izzy Bizu and Loyle Carner are among the confirmed names for series one of Future Sounds. See them all on the show.
After recording the soundtrack to arguably the biggest advert of the year, Scandi-sensation Aurora will also perform whilst the incredible Bonkazrepresents the rising grime scene.
In the wake of a summer smashing the festival circuit, Welsh rockers Pretty Vicious, producer extraordinaire SG Lewis, electronic up and comer Tala and the jawdroppingly soulful Barns Courtney all bring their magic into the studio. Future Sounds is a list that's perfectly indicative of how the musical landscape will develop in 2016.
Channel 4's Future Sounds 2016:
Alessia Cara
Aurora
Barns Courtney
Blossoms
Bonkaz
Izzy Bizu
Loyle Carner
Pretty Vicious
SG Lewis
Tala
Also yet to be announced is the list of ambassadors, the artists and influential industry figures who will engage in conversation with the acts on the show, adding a further sense of depth alongside the live performances.
Future Sounds will start on Channel 4 on January 7th 2016, and will air over five weeks.