Don Johnston is back with another sick beat!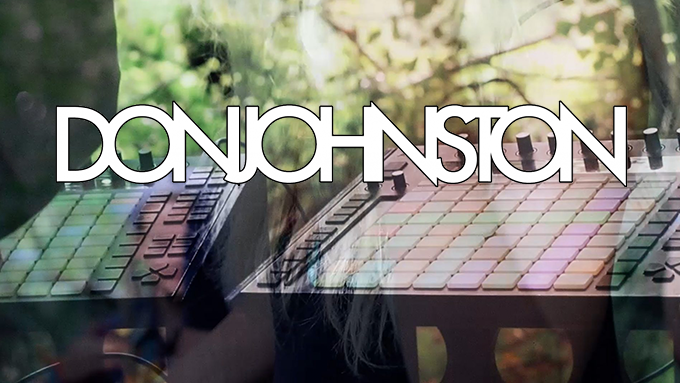 Single: 'On My Own Time'
Impact Date: Mar 20, 2020
Label: Independent Release
—
—
"Don Johnston is one of Vintage Remix's killer secret producers. An unstoppable music maestro" – Chris Tofu MBE

Ground breaking live tech producer Don Johnston announces his first 2 track release since forming the live band

Track one "The Music's Too Loud" features the beautiful, super current voice of Bristol based Lottie Jones. The opening vocal line laps against a carefully crafted soundscape, briefly creating a sense of serenity before the high energy drop jumps out front and center, driving the party forwards.

The second and title track "On My Own Time" sees Alex and Alastair Toms from Don Johnston Live team up with disco hero and namesake Alex Johnstone from Pattern Pusher. The result is a powerful jazz funk bass monster with an emotive intro which gives way to an all out dance floor gem every mid tempo DJ will be trying to keep under their hat.

Don Johnston has developed a technique that allows him to perform complex modulated bass lines live, while retaining the playability of a traditional instrument. The unparalleled new setup has been on the road all summer, smashing stage after stage at festivals and club nights across the UK.

Don Johnston's solid drum programming and live synth bass is backed up by powerful vocals, tight guitar and crisp brass from guest artists Lucy Rice, Alastair Toms, Maz Namara, Lottie Jones and Sam Oakley. Expect some of the best brass, bass, funk, swing, glitch and experimental dance music the South West has to offer, in a format that is genuinely unique. Ultra high energy, the perfect festival act.

"Cracking unique style." – Dutty Moonshine

Don Johnston's latest project combines live elements from collaborating artists along with a complex electronic setup that allows intricate modulating synth lines to be played real-time, bridging the gap between a "live" DJ set and a full live band.
Check the "On My Own Time" Single: www.donjohnstonmusic.co.uk/omot
Check the "July" EP: https://donjohnston.fanlink.to/july
Don Johnston on Soundcloud: http://soundcloud.com/donjohnston
Don Johnston on Facebook: http://www.facebook.com/donjohnstonmusic
Don Johnston on Instagram: https://www.instagram.com/donjohnstonmusic/