Forgotten Fields 2015 Review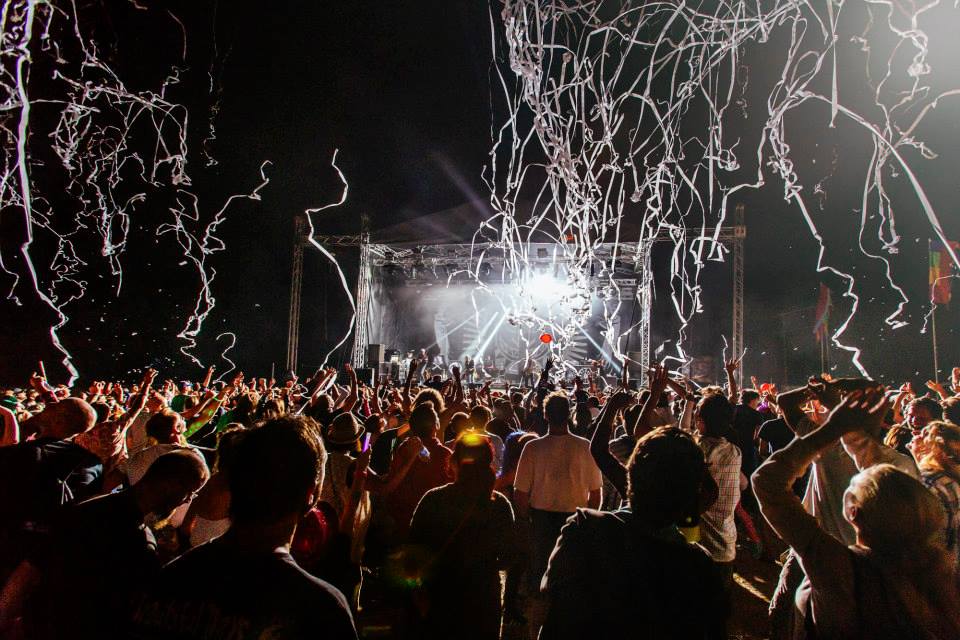 The creators behind Kendal Calling have branched out and gone back to their more intimate festival roots by creating a new family friendly festival in Sussex. Forgotten Fields in nestled in the middle of the stunning countryside of Eridge Deer Park with a very modest capacity of just 4000, placing quality over quantity. And for those of you who regularly attend Kendal Calling this is definitely another to add to your list as the organisers maintain the small festival vibes but with new up and coming acts, as well as some big names, to ensure that there is no time to be bored this summer!
The weather for the weekend was fantastic, the sun was shining down with a lovely light breeze which as if by design kept us nice and cool. The site had lots of open spaces for families and friends to relax and take in the atmosphere and music. The tents also had a section of music suitable for all ages throughout the day providing both entertainment and shelter from the sun. The frozen yogurt from Little Bro's was a delicious addition and complement to the weather with beautiful ingredients and flavour combinations.
The day began with calming acoustic performances from Chris Simmons and Molly Warburton on the main stage, then headlining acts such as Basement Jaxx and Super Furry Animals later on in the evening and into the night. The headline acts put on show stopping performances with fire eaters, unusual outfits and some incredible music. The Horizon stage also had acoustic acts with slightly more of a rock feel such as The Boy I Used To Be. At the MixUp our favourite act had to be Chris Simmons; it's always hard playing the opening set on a stage but he was a truly soulful and beautiful performer with a similar sound to that of world renowned artist Ben Howard.
And for those of you into more unusual music or that which people haven't yet heard of, the Gypsy Disco Performance stage was an electric collaboration of musical styles with interactive theatre, burlesque and circus performers to boot. Town of Cats put on an exceptional performance, enjoyed by the masses and which got everybody dancing, jumping and moving.
Forgotten fields is a great family affair with an extremely relaxed atmosphere suitable for all ages. The festival organisers had created a whole area for entertainment for the whole family including circus like activities such as rope walking, juggling and slit walking. Furthermore there was an area for henna, masks and an entertainment tent where child friendly actor performed such as comedians, musicians and magicians. There was also lots of small entertainment for the children around the site; bubble blowers, face painting and fairground rides. It was brilliant to see such integration of live acts and child-friendly activities all over the site. For instance, as we watched Molly Warburton play the bubble blowers joined in with the dancing to create a fun and energetic activity for the children who gleefully ran around chasing and popping the bubbles; a few adults couldn't resist joining in too.
For the rest of the adults there were boutique stalls, a selection of sheltered bars to enjoy a beverage and a colourful rainbow shisha tent. All activities areas were close to one another, seamlessly merging to allow both parents and children to enjoy the fruits of the festival. It was clear to see parents enjoying the family down-time this allowed and it by no means spoiled it for those who, like us at the MixUp, haven't got children ourselves.
We've yet to mention the food and boy was it good! There was an enormous range to choose from and definitely something to choose all tastes, even the most picky. The MixUp found it almost impossible to choose; we found vegetarian curries, roast chicken, beef and stone baked pizza to list just a few. In the end we decided to check out the exotic meats tent and got to try some really unusual burgers such as kangaroo and llama; nowhere else in Tunbridge Wells can you eat kangaroo in the sunshine with the family listening to music fill the area.
This festival is the smallest which we, at the MixUp, have covered so far but that's not to say that it doesn't deliver. We had a great relaxing weekend soaking in the sunshine and atmosphere at this beautiful location. It was impossible not to appreciate how welcoming and friendly the atmosphere was and the enjoyment of the children running around us all day. We believe that, like most other festivals, forgotten fields will soon grow in popularity, size and acts; we just hope that it never lose the unique, quaint and intimacy that we felt this year. We can't wait to see what they will have in store for us in 2016!
Photo Credit: Tom Martin