Join Alice in Wonderland at Royal Botanic Gardens, Kew This Summer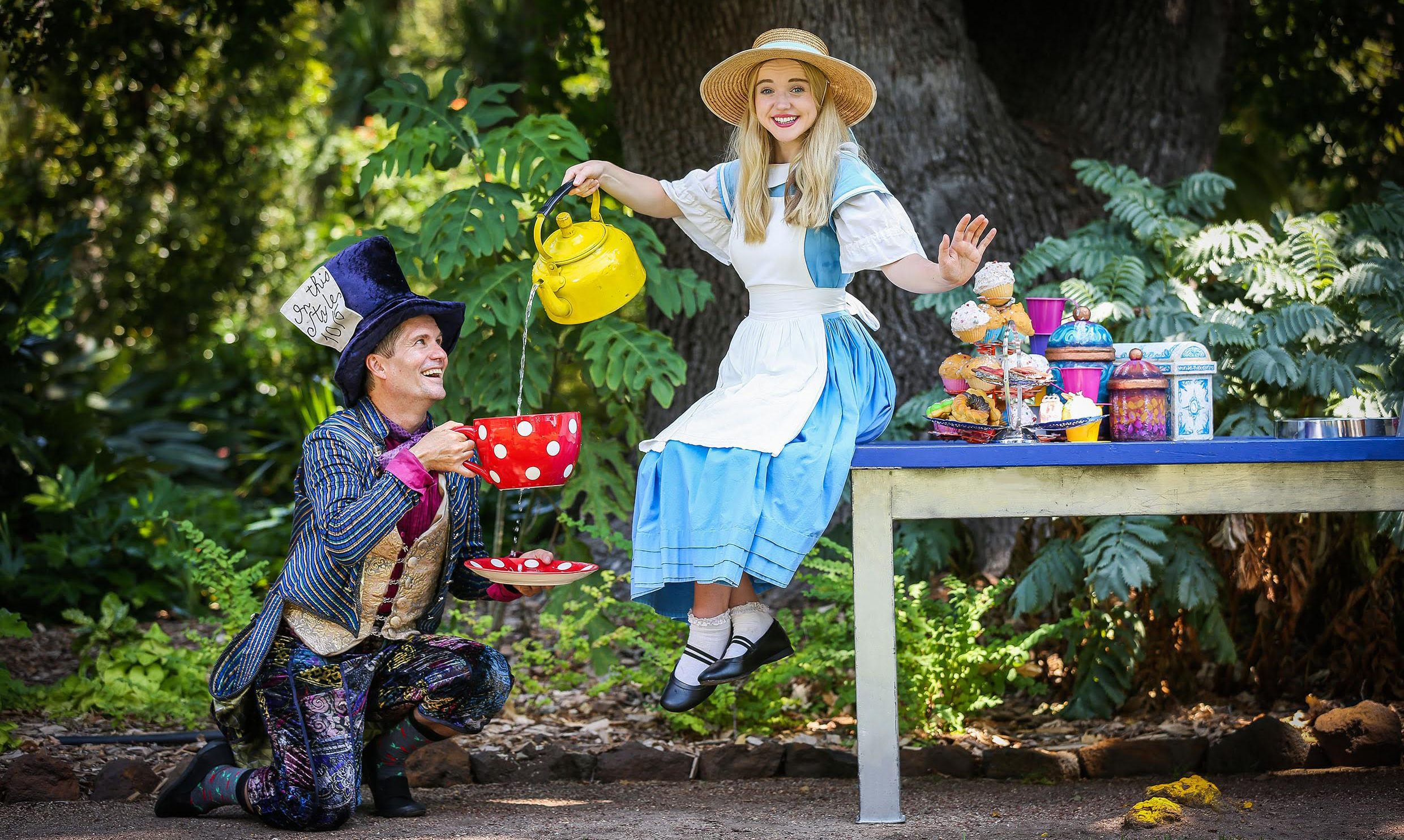 This summer, join Alice on her amazing journey through Wonderland and experience an adventure like no other at the Royal Botanic Gardens, Kew (July 21st – August 27th).
Lewis Carroll's classic story is cleverly lifted from the page and beautifully brought to life in Glenn Elston's highly acclaimed production of 'Alice in Wonderland'.
Life is suddenly turned upside down for Alice, so join her as she tumbles down the rabbit hole and lands in the magical world of "Wonderland". It's a roller-coaster of a story as she bravely bounces from one unexpected and amazing situation to the next.
There's a wildly curious assortment of characters. Bump into the constantly late White Rabbit, sing along with the Dodo and other birds in the Caucus Race and meet the pepper obsessed Duchess and her extremely crazy cook.
The Cheshire Cat will leave you with a grin and you can't fail to spot Humpty Dumpty on his way to meet Tweedledum and Tweedledee as they tell the tale of the Walrus and the Carpenter.
What might seem slightly silly then becomes downright absurd as the Mad Hatter arrives with the March Hare and the Dormouse to have a grand old time with Alice at the tea party. As a magnificent finale, join the Queen of Hearts and her parade of cards. This is where everyone, both young and a perhaps a little bit older, can be part of the fun.
Presented in a bright performance style, with colourful costumes, interactive games and catchy songs this is a perfect way to go on a wonderful Wonderland adventure with the entire family.
What: Alice in Wonderland at The Royal Botanic Gardens, Kew
When: Saturday 21 July – Monday 27 August, 2018
Why Visit: Discover the most curious tea party in the wonderful setting of Kew Gardens.
Admission: Adult £22.90 Child £17.90 Family £70.00
Friends of Kew Adult £18.90, Child £13.90 Family £64.00
Website: theatreonkew.co.uk
The Australian Shakespeare Company presents exciting outdoor adaptations of classical texts in botanical gardens and other beautiful locations around the world.