Usher announces Euphoria Tour for 2013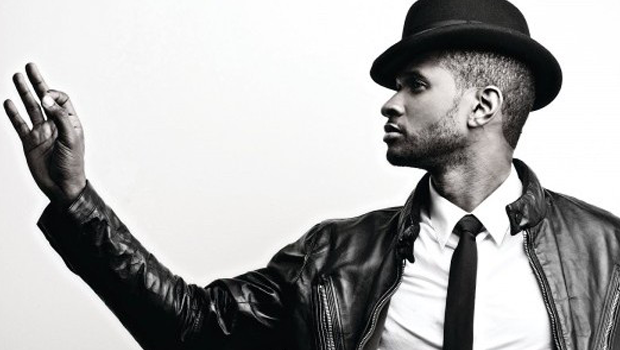 USHER ANNOUNCES UK TOUR IN JANUARY AND FEBRUARY 2013
WITH VERY SPECIAL GUEST RITA ORA
TICKETS GO ON SALE AT 9AM ON FRIDAY 21ST SEPTEMBER
NEW SINGLE 'NUMB' RELEASED 12TH NOVEMBER
Following intimate performances earlier this year at London's Hammersmith Ballroom and Roundhouse, 17-time Billboard Award and 7-time Grammy Award winner Usher along with International tour promoter Live Nation Global Touring confirmed that EUPHORIA will strike Europe beginning January of next year. The tour which begins in Amsterdam on January 18th will visit 21 cities throughout Europe including UK dates in London, Glasgow, Birmingham, Sheffield, Nottingham and Manchester. Usher UK tour tickets go on-sale 9am on Friday 21st September and are available from www.livenation.co.uk or www.ticketmaster.co.uk.
On his seventh studio album, LOOKING 4 MYSELF, seven-time Grammy winner Usher Raymond takes some bold steps into unexpected musical territory. Assuming the most active role of his career as a songwriter, and working with a wide range of producers and collaborators—including Diplo, Swedish House Mafia, Max Martin, Will I. Am, and Empire of the Sun—one of the best-selling musical artists in history has blended electro dance beats with his signature, era-defining R&B, pop, and hip-hop sounds to create a style that goes beyond category.
Judging from the reaction to the first single, the simmering, atmospheric "Climax," Usher need not have worried. The song's video was viewed more than eight million times in less than a month, earning rave reviews from Rolling Stone, Pitchfork, and USA Today. In addition, LOOKING 4 MYSELF is being released on the heels of two wildly diverse, multi-platinum chart-topping collaborations featuring Usher: "Without You" by David Guetta, which held the Number One spot on the Pop charts, and "Promise" with Romeo Santos, which reached Number One on the Latin charts.
Challenging himself creatively and testing musical boundaries are characteristics that have defined Usher's career since he was first discovered an unbelievable twenty years ago on Star Search. Since then, he has sold over 43 million albums worldwide. Billboard named him the second most successful artist of the 2000s decade, with his ten-million-selling 2004 album Confessions ranked as the top solo album of the decade. Usher has attained nine Hot 100 Number One hits and seventeen Hot 100 Top Ten singles.
Along the way, Usher has recorded with everyone from Beyoncé, Alicia Keys, and Shakira to Jay-Z, T.I. even Enrique Iglesias. He has appeared everywhere from Broadway to the Super Bowl. He is part owner of the NBA's Cleveland Cavaliers, has a best-selling line of fragrances, and a business venture with RBMG (Raymond Braun Media Group),home to superstar Justin Bieber.
Realizing that with success comes responsibility. Usher has also proven to be a major philanthropic force. Founded in 1999, his New Look Foundation empowers youths to become leaders. In recognition of his accomplishments, Usher has been honored by the Boys & Girls Clubs of America, the Trumpet Foundation, Do Something, the NAACP, and as the 2010 Ford Freedom Award Scholar.
To Usher Raymond, LOOKING 4 MYSELF represents the next stage in his own coming of age; it's a project he could not have undertaken until this phase in his life. "As a young artist, you live vicariously through others until you have your own experiences," he says. "Younger artists might have to go through just doing one thing, like how Picasso had his blue period. But as you grow older, you become able to articulate yourself better and know what works for you.
"So this album is not a monochromatic thing—certain songs were specifically intended to get certain things out, different tones and emotions. And as an artist, that brought out the best in me."
Usher's world tour is promoted world-wide by Live Nation Global Touring.
USHER EUPHORIA UK TOUR DATES:
Jan. 27 London, UK O2 Arena On sale 9/21
Jan. 29 Glasgow, UK SECC On sale 9/21
Jan. 30 Birmingham, UK LG Arena On sale 9/21
Feb. 02 Sheffield, UK Motorpoint Arena On sale 9/21
Feb. 13 Nottingham, UK Capital FM Arena On sale 9/21
Feb. 15 Manchester, UK MEN On sale 9/21
For complete tour information, visit: usherworld.com & www.livenation.com
WITH VERY SPECIAL GUEST RITA ORA
TICKETS GO ON SALE AT 9AM ON FRIDAY 21ST SEPTEMBER
NEW SINGLE 'NUMB' RELEASED 12TH NOVEMBER
usherworld.com & www.livenation.com