Dark Matter – Time 2 Groove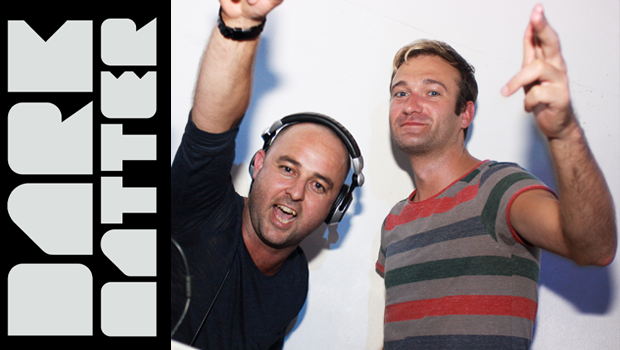 Dance music DJ duo Dark Matter have been working hard to keep the dance music and clubbing scene alive in their home town of Reading. John-Paul McDonald and Martin Sandford both moved to Reading in 1999; they met in 2001 and joined together in 2009 to create Dark Matter. To date, this duo has over 5000 fans across the globe.
They started off running night at Reading's Bar Mango and Heaven night club, London. Since then they have also played a guest mix on Fabio Stein's Full Pack radio show and played in a variety of other clubs including Rhythm Factory in East London. They played for the Time – not just house music club event in Reading which has recently teamed up with Groove Tech to create the new concept of  Time 2 Groove, continuing with their strong passion for House music.
They have released 5 singles in the past year, all reaching the top 10 on Trakitdown.net, and their best dance single 'Absolut' made it to number one! They are currently in the process of releasing their own label 'Don't matter recordings' through which they will release their new work which they describe as being "a little more mainstream than our previous work, and sounds fresh and new, and keeping with our current blend of tech house beats & electronic sound"; the first track will be released this July.
Their first Time 2 Groove event in March in the riverside venue Bridges in Caversham, Reading was a huge sell-out event. They have a few more events planned in the near future: September 7th they will be hosting their second boat party and they are also playing at Zeus (previously known as Mango) on July 13th for Time presents hot city.
The next event is this Saturday (1st July) with a sell-out boat party to start off the night, then ending up once again at Bridges where special guest D.Ramirez will be playing alongside Dark Matter and other local DJs. Dark Matter are giving away Guest List entry if you like and share their page on Facebook so make sure you attend, this event will definitely be a night to remember!