The S.F. Edge Trophy returns for the Goodwood 75th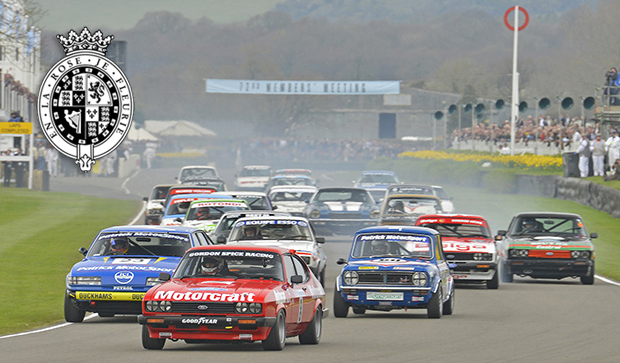 Members' Meeting – 11th October 2016
Plans for the 75th Goodwood Members' Meeting are hotting-up, with the hugely popular S.F. Edge Trophy confirmed to be back in the event line-up, taking place over 18-19 March 2017.
The S.F. Edge Trophy will again feature all manner of eccentric Edwardian leviathans wielding aircraft engines, manual fuel pumps and lanterns, racing improbably fast around the famous Goodwood Motor Circuit. Named after Australian born British businessman and race driver Selwyn Francis Edge, the race will be spectacular to behold.
The Gerry Marshall Trophy will also be back by popular demand, in celebration of the best of 1970s and early '80s saloons from the Mini 1275 GTs to the Chevrolet Camero Z28s, promising to be full of drama.
For bike fans the noisy Hailwood Trophy will again feature late '70s and early '80s two- stroke race bikes, with the likes of Yamaha TZGs and T2350Gs roaring around the track.
The S.F. Edge, Gerry Marshall and Hailwood Trophy races are all outside of the Goodwood Revival period, bringing new and exciting content to please the Goodwood Motor Circuit crowd.
Tickets for the 75th Members' Meeting are currently available only to Goodwood Road Racing Club Members. Remaining tickets will be made available to the Goodwood Road Racing Club waiting list from 31 October 2016, with a strictly limited number available to the general public from 2 January 2017.
Ticket-buyers for all three events can sign-up to receive ticket alerts as soon as tickets go on sale HERE